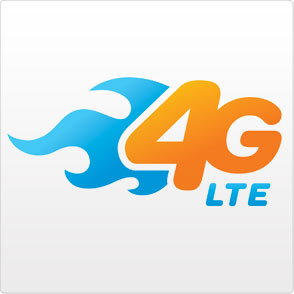 If you plan to travel for work or holidays in United-States this year, you maybe ask yourself what is the best and cheapest way to stay online, and further more if you have multiple devices such as phones, tablets, computers, or simply traveling with family.
It's not always easy as we can think to find a free wifi hotspot. It's true, there is a huge number of hotspots in United-States, but if you don't get the paid plan, you end up having a very limited bandwidth and it can becomes irritating specially when you just have to upload a picture on Instagram, or if you are crazy of « checking » like me one Foursquare.
In the worst cases you also have to authenticate, create a « free » account, watch an ad and stay at proximity.
The easiest way would be to stay connected at all time in 3G and now in 4G, like in your country with your regular plan.
In the following article, you will learn how mobile networks work in United-States, and the best plan to have during your stay.
THINGS TO KNOW
A majority of americans own a free-sim iPhone called CDMA. Made for the second largest carrier in the country, Verizon. That beeing said, interest regarding sim cards is reduced. AT&T, first carrier, and T-Mobile, third carrier. It's about these two carriers that we are going to talk about.
AT&T favour 2-years contracts, so they don't hesitate to clamp on other plans or access to prepaid plans aka « Pay As You Go ».
Update : January 2017
This blog post has initially been published in January 2013. Lot of changes happened in US mobile industry since then. This blog post is regularly updated.
What's new? I have deleted the old Walmart Plan with T-Mobile as virtual operators (MVNOS) offers today better plans.
Frequencies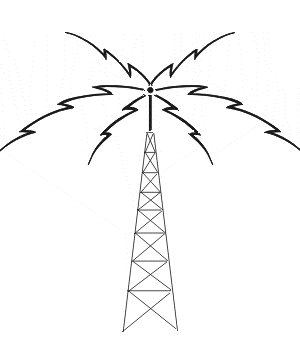 Despite appearances, the iPhone is produced in few different versions across the world. Compatibility with 3G and specially 4G can change with devices coming from Europe.
What you have to know in United-States with a french iPhone:
From iPhone 6 & iPhone SE:
– 4G LTE compatibility with AT&T and T-Mobile.
iPhone 4S / 5 / 5c / 5s:
– 3G H+ compatibility with AT&T and T-Mobile.
iPhone 4:
– 3G compatibility with AT&T.
– No compatibility with T-Mobile (EDGE only).
A dedicated page on Apple website regarding the different versions of iPhones and 4G LTE compatibility across the world.
Other smartphones:
Informations below are some of the current 4G LTE frequencies used by US carriers. This may actually change.
– 4G LTE available if 700 Mhz (17) supported.
– 4G LTE available if 1 900 Mhz or 1 700 (AWS) / 2 100 Mhz supported.
In 2015, with the constant development of 4G LTE, chips and smartphones. If you own a high-end smartphone you will most likely get 4G LTE in United-States.
❗
Don't forget that your phone must be sim unlocked in order to be used with different carriers.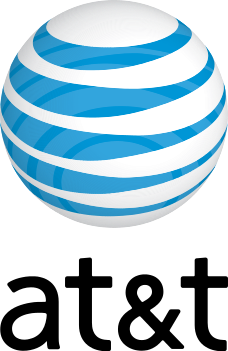 AT&T has prepaid plans called Pay As You Go, now available for iPhone with internet data since June 2013.
At first, I was talking about those plans but despite a very good network, the plans remain very (too) expansive.

T-mobile has very interesting prepaid plans. From $40 to $80 a month and from 2GB to 10GB in 4G LTE with options to roam in Canada & Mexico, as well as international calling.
You can read more informations about these plans directly on the official website: prepaid-phones.t-mobile.com. The webpage is not very easy to read but there is a link that will popup a table to compare plans & features.
You have to go to a T-Mobile store or a dealer to get one of these plans.
But… Virtual operators (MVNOS) have better plans. More details below…
NEW ! MVNO's
Recently, the Mobile Virtual Network Operators aka MVNO  have updated their plans with now very good offers available. While network quality is close as same as T-Mobile or AT&T depending of the MVNO.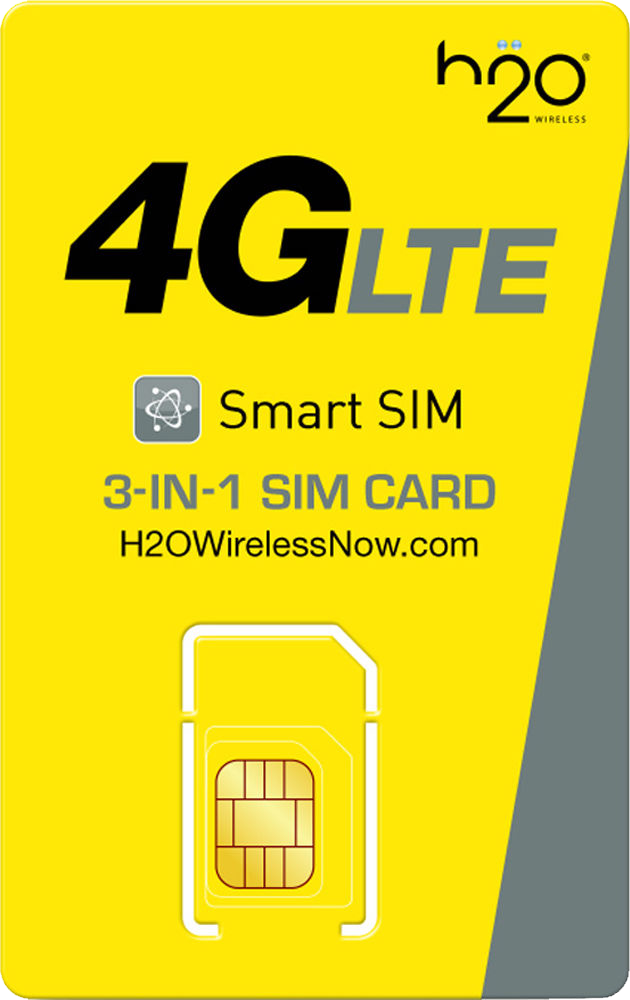 H2O MVNO uses AT&T network. First carrier in United-States and well known to offer a good coverage in rural areas.
For $40 and during 30 days you get:
– Unlimited calls & texts in United-States.
– Unlimited calls (landlines) and & texts to Worldwide from USA + $20 bonus credit to call international cellphones, while you should read the call rates to each country (approximately 70 minutes to cell phones in Germany).
– 8Gb Data in 4G LTE – Lot of data but tethering from your phone is not available.
You can check all H2O plans on their official website: h2owirelessnow.com.
 
Lyca Mobile uses T-Mobile network. This MVNO is good for small data users that wish to stay connected with their relatives in Germany or Europe.
For $29 for 30 days you will get:
-Unlimited calls & texts in United-States.
-Unlimited calls & texts from USA to Worldwide (most countries).
– 1GB Data in 4G LTE.
You can check all Lyca Mobile plans on their official website: lycamobile.us
Where to buy?
For these MVNOs, you have to find a local dealer, it's not always very easy and quick.
Sine I received several requests, if you wish to get the SIM and activate it before your departure, as an individual entrepreneur I set-up a dedicated website for you to order the sim you want. It's shipped from France in tracked mail (it usually takes 3 to 5 days to any country in Europe). You can leave ready and get connected as soon as you leave the plane in the States.
Plus you get my personal help by email or chat if you have any issue.
In addition, T-Mobile plan is also available to order with 10Gb Data, unlimited calls & texts to world and roaming in Canada & Mexico in option! For our biggest users…
Finally, since December 2016 you can keep getting your calls coming from your home cell phone number. A very useful option! More details directly on the website.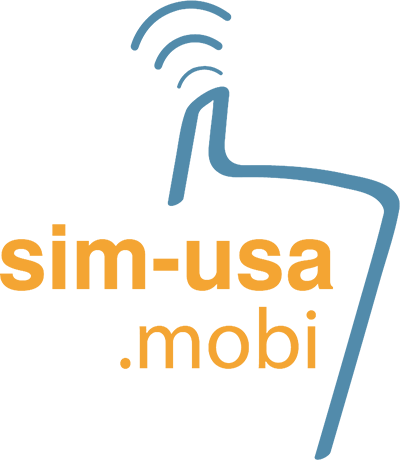 COVERAGE
You can check T-Mobile coverage in your area with this map.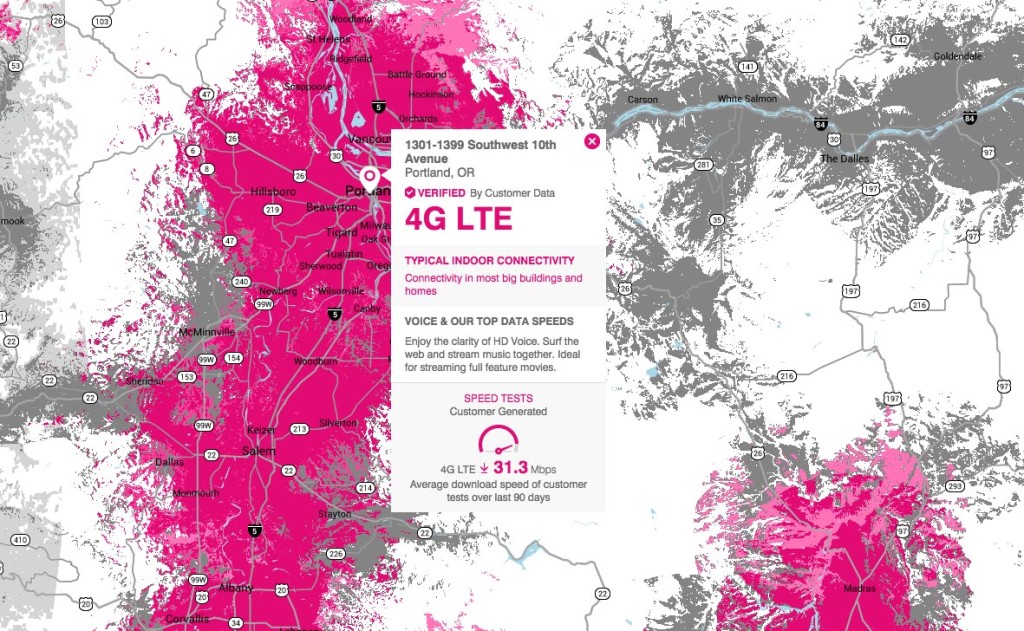 DOMESTIC DATA ROAMING
In order to get a maximum coverage in all states and specially out of cities, T-Mobile has partnered with different carriers like AT&T. Your Data plan will be in Domestic Data Roaming with a limited data allowance from 50 et 200Mb only. Your will receive text notifications.
Below, in bright pink, where T-Mobile has partners coverage.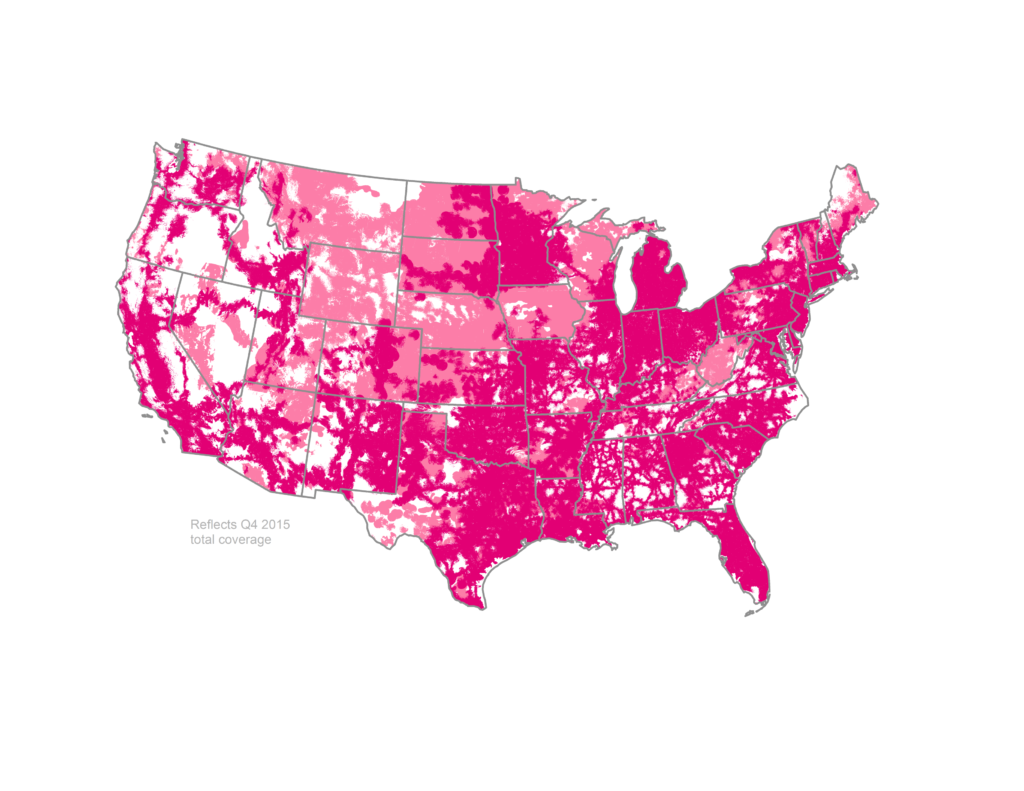 CONCLUSION
A very interesting article on PCMag.com that help you to know what is the best carrier in each state in United-Stated. Read FASTEST MOBILE NETWORK 2016.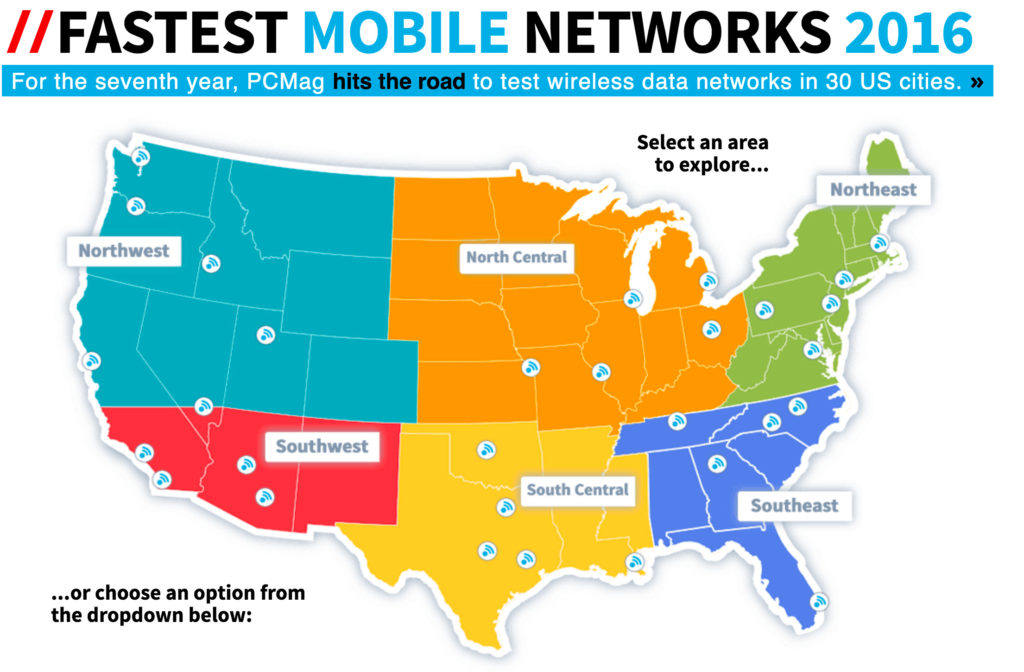 ➡ And even more reading, at prepaid-data-sim-card.wikia.com.
This is a translated version from the original blog post in French. I removed some parts that are only relevant for french phones.
Tweet