Posté par titi à 23:19 |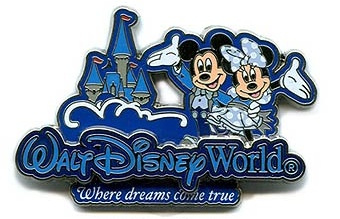 Ca y'est, je peux enfin en parler puisque c'est maintenant sûr ! (Je n'aime pas trop le crier sur tout les toits avant d'avoir reçu une réponse définitive, ce qui est maintenant chose faite.)
J'ai donc passé les sélections le 20 mars dernier à Paris, pour un poste d'un an en Bakery (Boulangerie) à Chef de France au Pavillon français d'EPCOT du parc Walt Disney World à Orlando en Floride (USA).
Et j'ai recu il y a une heure la réponse de mon acceptation ! hihihi ! Et la date de mon départ
————–
We are happy to let you know that you have been accepted for the Walt Disney World International Cultural Representative Program for Chefs de France.
————–
Donc voici le Blog où vous pourrait suivre cette aventure qui m'attend. Photos & Vidéos seront présents le plus souvent possible.
Maintenant le plus long va être l'attente avant le départ : 6 mois !
See u soon pour la préparation à mon départ… Il y a toujours mon blog principal dispo ici : titi.me
5 commentaires pour "Départ le 9 septembre à Orlando !"
Laisser un commentaire